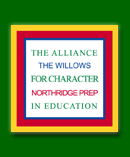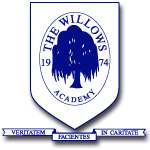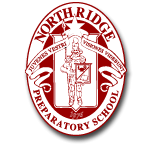 Our Mission Statement
"The Alliance for Character in Education, a not-for-profit corporation, develops, supports and oversees private independent schools in the Catholic tradition. It aids parents in fulfilling their role as the primary educators of their children's moral, social, intellectual and spiritual lives. The religious and spiritual formation its schools and programs provide is entrusted to the Prelature of Opus Dei."
A Statement in Action
From the above mission statement, it is obvious that The Alliance for Character in Education recognizes that the ideal of an excellent education is one that nurtures all aspects of a child's life. Academic preparation is a profound part of this challenge. The Alliance provides the very best intellectual preparation possible for the young people attending its schools.
The superior scholastic ranking of the schools run by The Alliance – The Willows Academy and Northridge Preparatory School – attests to the success of this commitment. Standardized test scores, including the ACT, at The Willows and Northridge – both with quite diverse student bodies – consistently rank in the top five among Chicago's private secondary schools.
Just as it is never too soon to develop the moral and spiritual lives of children, academic prep at The Willows and Northridge begins early as well. The Willows Academy and Northridge Preparatory School offer a college prep program that starts in the 6th grade and offers a time endorsed advantage to our students. College acceptances and scholarships reflect the importance of this approach.
Education is incomplete, however, without a deep awareness of the "spiritual dimension" of each child and the religious aspects of life. It must also help the child become socially well developed, with a refined conscience and a generous spirit regarding the needs of others.
That is why we are concerned not only with what children know and can do, but also with the kind of people they will become. We help children develop into both well-educated, clear thinkers as well as well-rounded individuals capable of overcoming life's many challenges. This is what we mean by "character in education."
Parents need schools that affirm their own principles. They want schools where their own values will not be lost or distorted. For many families, the schools of The Alliance are the essential partners they need to help them in this, their most important mission.
Every parent knows that instilling character is a difficult task. It does not happen automatically. It takes continuous effort beginning at home from the earliest childhood years.
The support that we give to parents, however, does not end with the work that takes place with their children in the classroom. We also provide parents with regular opportunities to deepen their own faith and to establish friendships with other like-minded parents. Close cooperation between parents and the schools is our hallmark.